We remove rubbish from the Sea, Harbours and Oceans
Through sponsorship, we educate and coordinate volunteers to remove debris from our marine environment.
Please Watch This Explainer Video (1:42)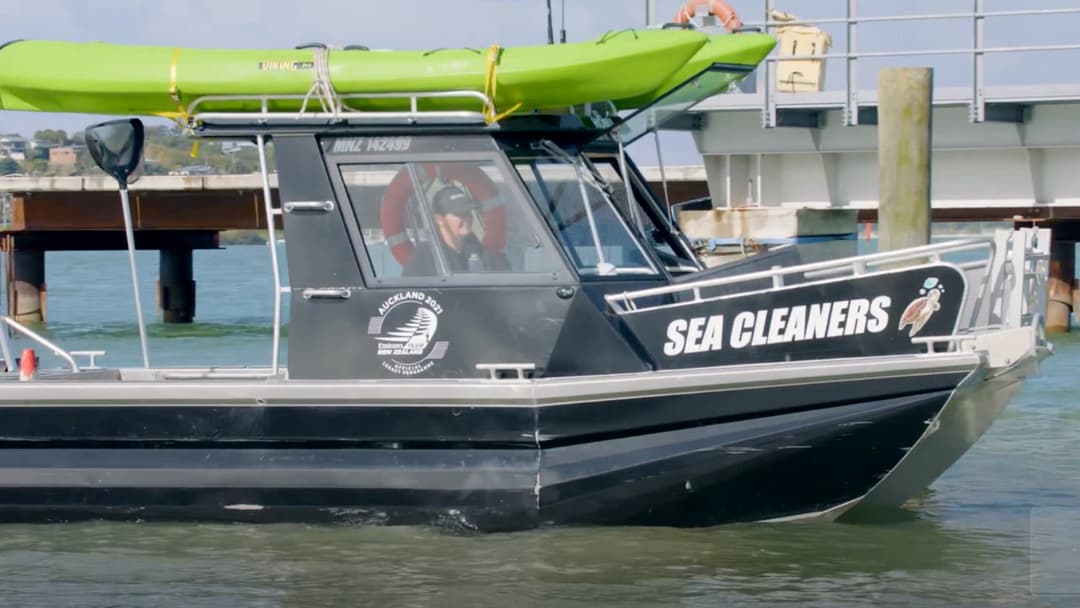 The SEA CLEANERS Trust team has removed over 14.6 million litres of waste from our waterways since 2002
0

million

Total volume in litres of rubbish removed from the coast
0
Total shipping containers filled with loose litter
0

million +

Total estimated number of pieces collected
0

K

Total volunteer hours co-ordinated
For a Better and Sustainable Future. Join Us Today to Believe in a Sustainable Tomorrow.
Sea Cleaners is an ambitious non-profit organization with a big vision.
Our vision is straightforward and inspiring: we're committed to preserving New Zealand's stunning coastline for the benefit of marine life and for the enjoyment of all.
Our enduring strategy involves educating people, especially our younger generation, on responsible waste disposal practices, such as recycling, to ensure they do not harm the environment.
We're relentless in building awareness of our project's vision and goals, forging essential collaborations with local charities, schools, community groups, iwi, and corporations. We're on a mission to educate people about the dire consequences of littering and are actively working to eradicate it. But, let's face it, there's an ongoing issue of litter and trash infiltrating our waterways, ultimately contaminating our precious coastlines and the sea. That's why, since 2002, Sea Cleaners has rallied volunteers through sponsorship to systematically remove rubbish from our marine environments. We're in this for the long haul.
As funding allows, our team will expand. We've already constructed an additional 6 vessels, and we're gearing up to deploy dedicated crews and educators, one harbour and stretch of coastline at a time. Our initial focus is on areas adjacent to major population centers. We're taking this mission to the heart of the problem.
Collection Volumes by Region for the 2023 year to date - Mid February
Sea Cleaners Litter collection by Region since inception 2002. Total Volume 14,637,262 litres.
Raising awareness, and up-skilling students and teachers with the knowledge to organise their own coastal clean-up events regulary.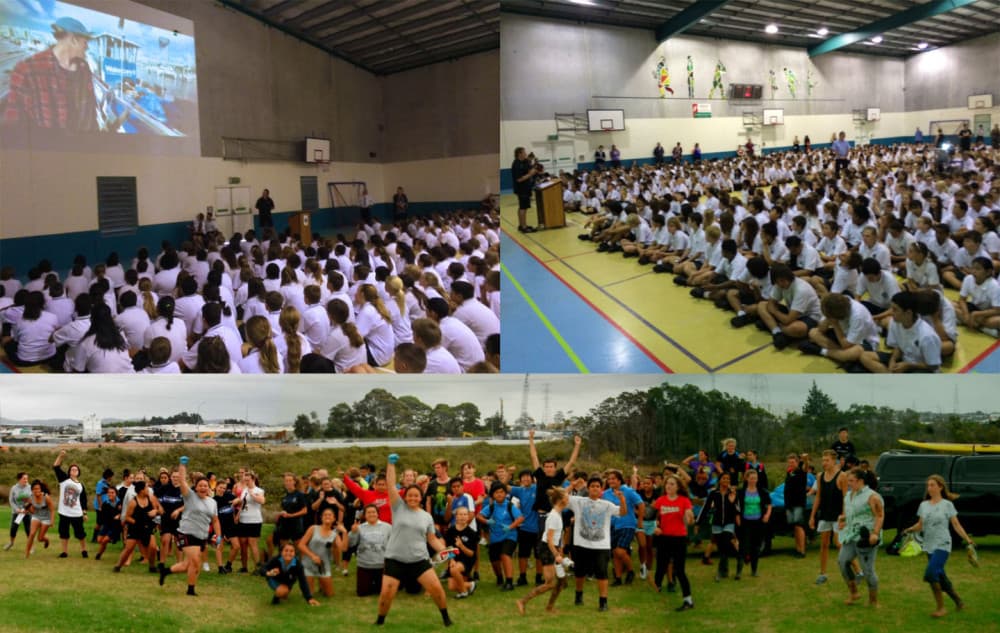 In 2015, Sea Cleaners became associated with the Ocean Aid Music Festical, which is held in Hawaii and is focused on increasing awareness of waste in our oceans through the universal language of music.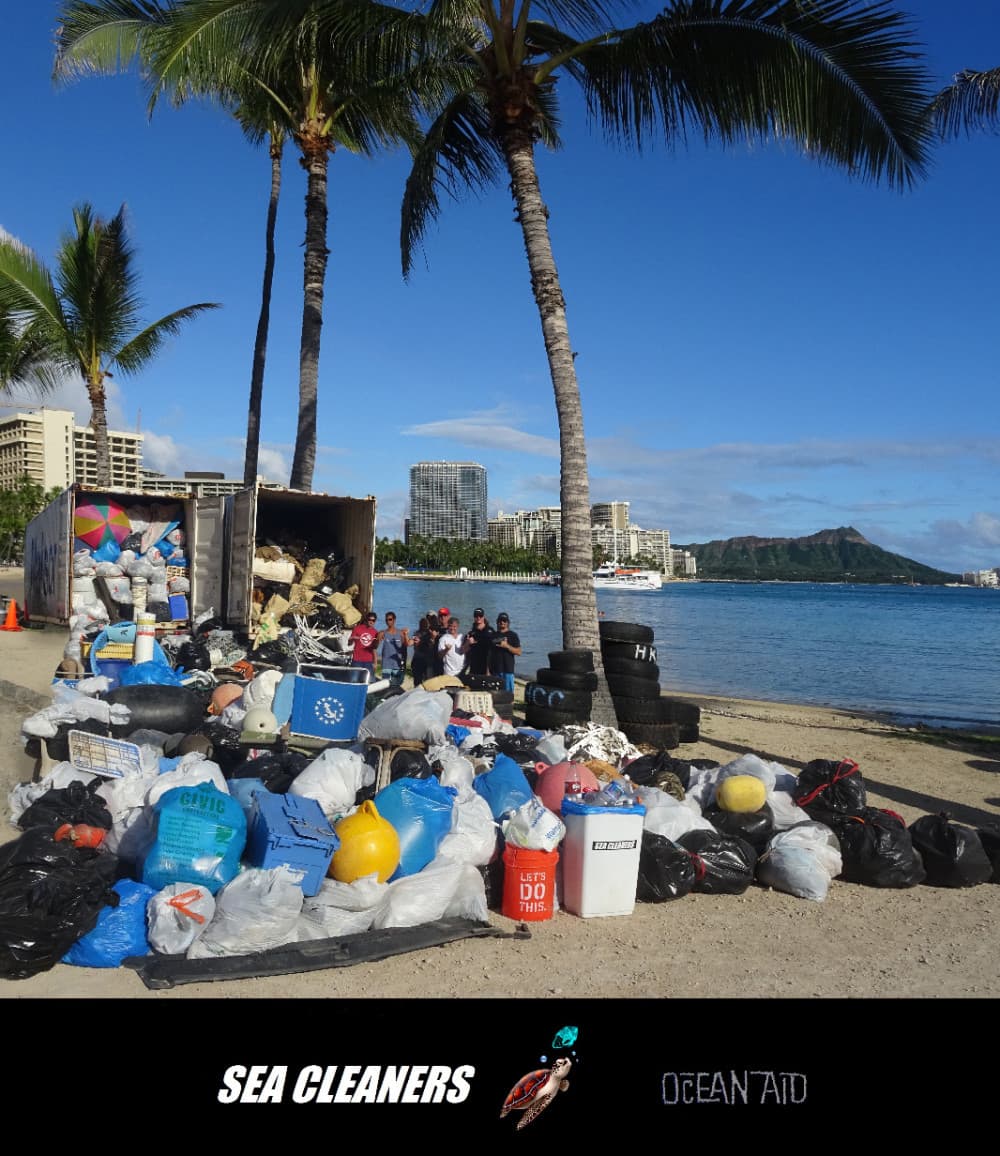 SEA CLEANERS in partnership with the Hawaiian Tourism Authority and Hawaiian Airlines has been generating global awareness for marine litter issues in our Pacific waters.
We must work to together to change local habits on plastics.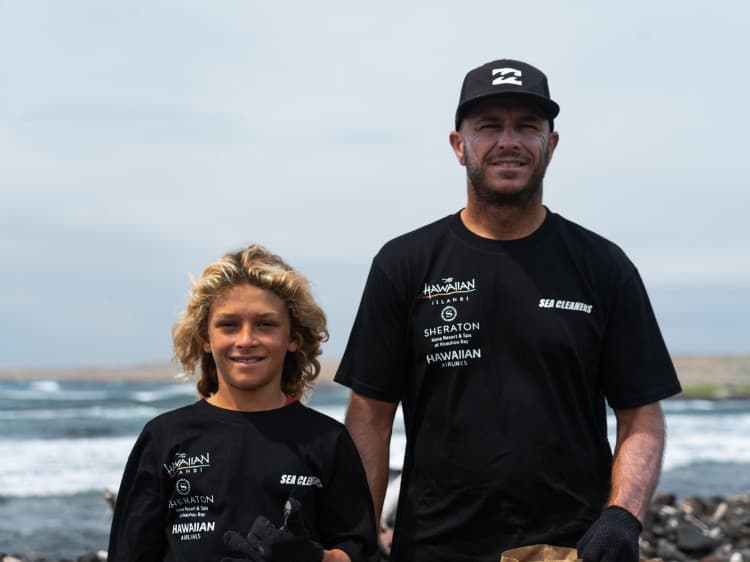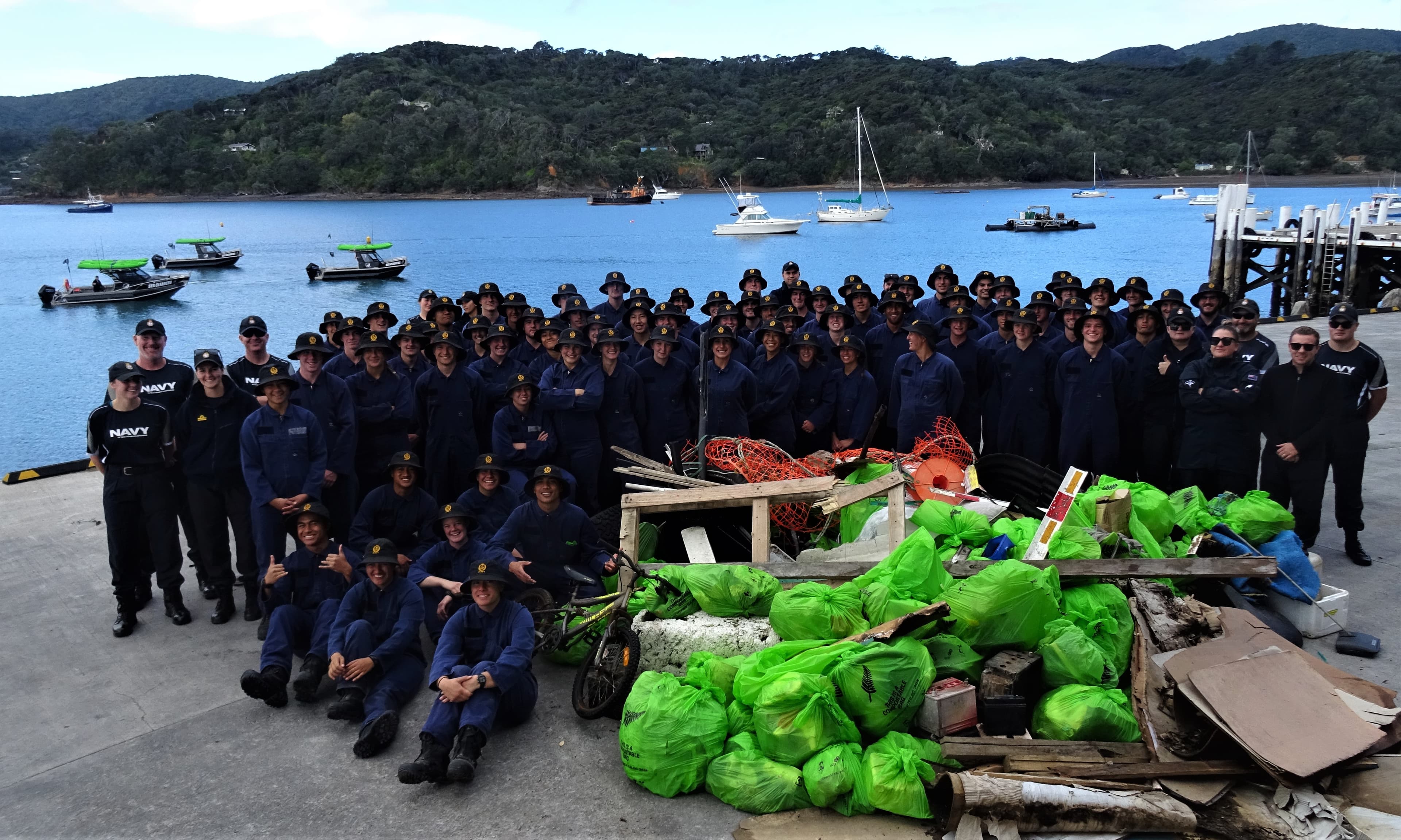 Royal New Zealand Navy - Great Barrier - April 2021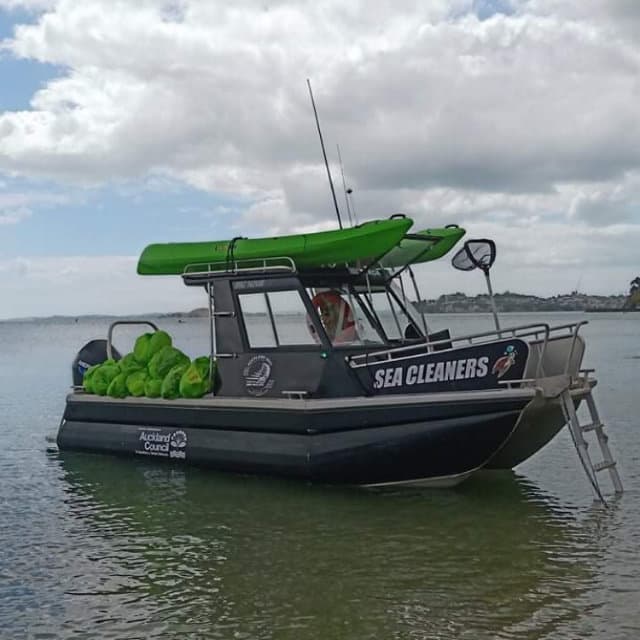 Waitemata Harbour "Toroa"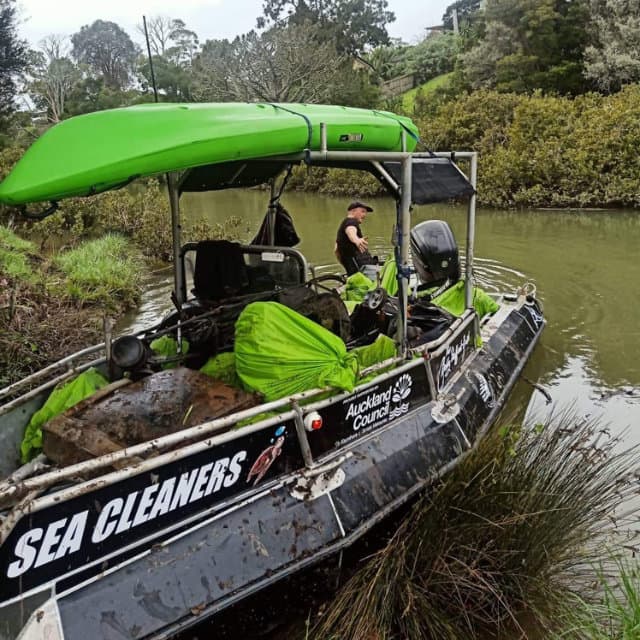 Manukau Harbour "Bobby Stafford-Bush"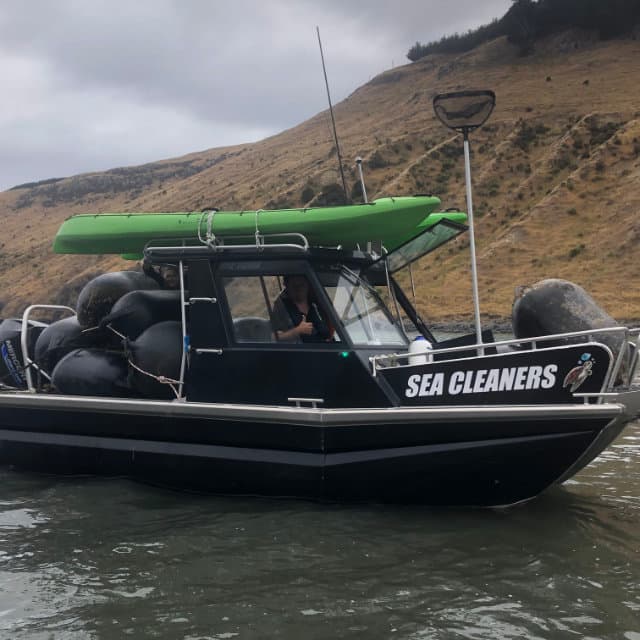 Auckland Outer Limits "Honu"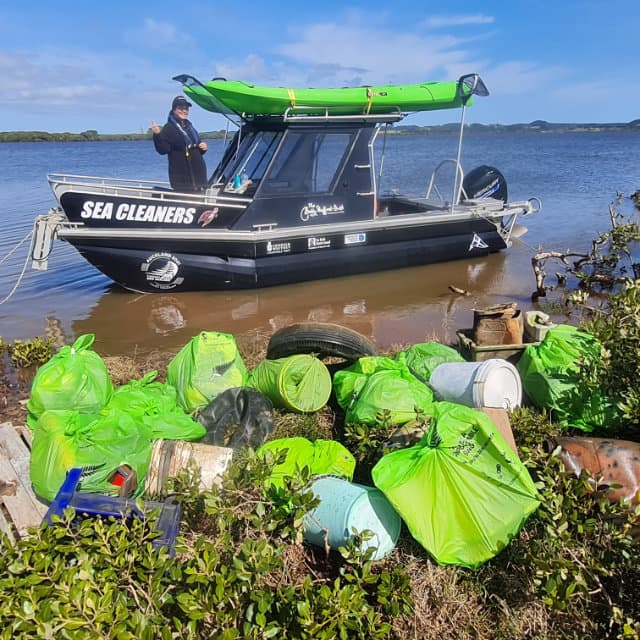 Northland "Bobby Stafford-Bush II"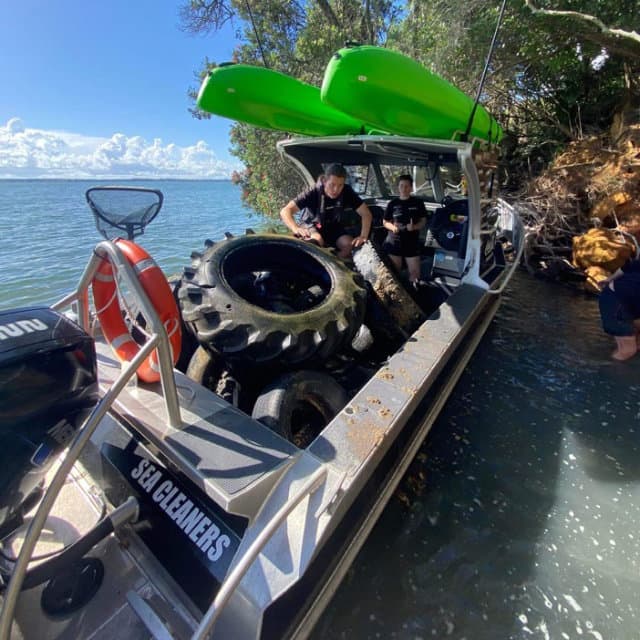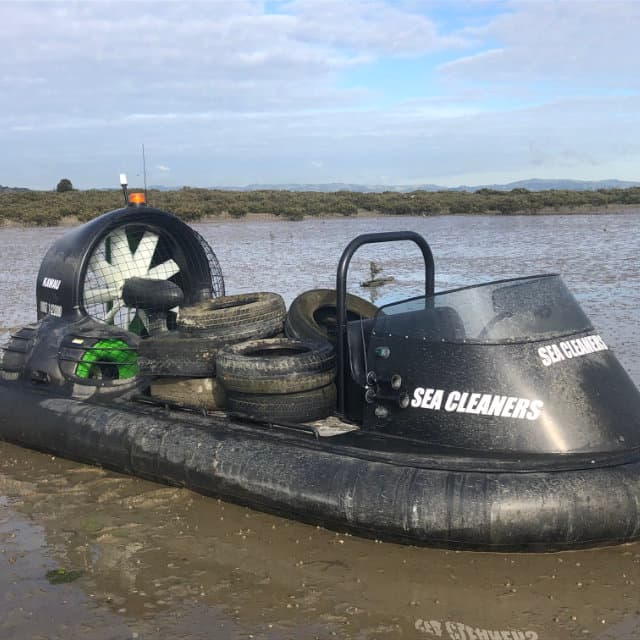 Low tide mud-flat specialist machine "kawau"
Patrons
Sir Bob Harvey KNZM QSO (born 24 November 1940) was the mayor of Waitakere City, one of four cities and three districts which until 2010 administered the Auckland urban area in New Zealand. He received the New Zealand Medal for Community Service in 1990 and was awarded honorary citizenship of Waitakere Sister City Ningbo, People's Republic of China in 2005. He was knighted as a Knight Companion of the New Zealand Order of Merit in the 2013 New Year's Honours list.

Wayne Brown has a reputation for being second to no one when it comes to "fixing" non-performing companies, boards and corporations. Putting the lights back on in Auckland, getting Gisborne and Northland Hospital services back on their feet, sorting the digital drivers licence fiasco and delivering the new Auckland Hospital on time and on budget are among his achievements

He is also a highly successful businessman in his own right with interests in land development, television channels, surf wear and leisure clothing.

An engineer by profession, Wayne Brown always wanted to be master of his own destiny. Now, as a company chairman, property developer, successful businessman, former manager of the New Zealand surfing team and a keen surfie himself, he most certainly is.

Wayne is former chairman of Northland Health Ltd and was the longest serving of NZ's hospital chairmen. He attributes Northland Health's economic recovery (transformation from a $7 million deficit in 1993 to a $500,000 surplus in 1997) to steady progress and a focus on the improvement of health.

Captain Charles Moore is based in Long Beach California and is the founder of the Algalita foundation. He has conducted ocean and coastal sampling for plastic fragments through more than 40,000 miles of the North Pacific Ocean, across 22 degrees of latitude and 70 degrees of longitude. His latest 10,000 mile voyage took him and his crew two-thirds of the way to Japan across the International Dateline. Captain Moore's work has been highlighted in numerous major media outlets, including ABC's Nightline, Good Morning America, National Public Radio, Rolling Stone, and The Wall Street Journal.

In June 2012, Thompson Rivers University in Kamloops, Canada, bestowed Captain Moore with a well-earned Doctor of Laws Honoris Causa. His work has been published in multiple scientific journals and magazines. His first book, Plastic Ocean, was published in October 2011.
Trustees
New Zealand Local Hero of the Year - 2017 New Zealander of the year awards.

Founder of the commercial marine litter collection concept in Auckland City 2002, and visionary for the Sea Cleaners plan of work. 2011 Local Hero Medallist for the New Zealander of the year awards. He has over 22 years' experience on the water cleaning up our Sea's. Hayden has extensive marine litter collection knowledge from co-ordinating the removal over 14 million litres of rubbish from our waters. He has directed the co-ordination of over 160,000 volunteer hours of individual support for the concept. He has also co-ordinated a personal expedition to the North Pacific Ocean to raise awareness of litter in the North Pacific Gyre, and has promoted the positive effects of working locally within local communities to solve global issues. Hayden is a founding Trustee of this project to ensure the fulfilment of the plan and its objectives.

Dean is the current New Zealand Manager at Mercury Marine, he was educated at Auckland University Business School, and brings a wealth of knowledge to the SEA CLEANERS Trust.

Dean has a passion for the marine environment. He has been a commercial skipper, a committed surf lifesaver and enjoys spending time with his family and friends on or near the Ocean.

Dean has been a sponsor of the SEA CLEANERS Trust for many years and is honoured to now help the Trust in a governance role as the Trust looks to expand its reach.

Like many Kiwis, Luke has been in, on and around the sea since before he can remember.

Luke has always had an interest in the natural environment, and completed a BSc in Zoology and Ecology at Massey University in Palmerston North. This opened his eyes to the diversity of life our oceans contain, and some of the threats that they face.

Luke has worked on various Super Yachts, which travelled all over the globe. Luke sailed to destinations in Europe, Asia, and remote Pacific atolls. One of the saddest realisations he had during this time, was seeing that plastic was a common factor. No matter where in the world they visited, there was always the reminder of the impact of people on our planet and oceans, in the form of plastic. It could be found on every beach, on every atoll, regardless of whether it was permanently inhabited by people or not.

Since returning home from life on the sea, Luke has settled into life on land. Luke married his wife Jess, and together they have two young daughters, Phemie and Arla.

Luke is a director of their family business Blackdog Cat, they build trailer boats in Whangarei. Luke has been focused on broadening their product range to meet the International market place demands. Luke is all about trying to innovate and develop, to better meet the market, be it local or international.

Luke is honoured to be a trustee of the Sea Cleaners Trust, and believes that his input and governance will help the trust realise its goals of removing waste from our oceans, and educating people about the ways they can help to prevent waste from entering the ocean in the first place.

Paula Bennett has joined SEA CLEANERS as a Trustee. With extensive Government experience, spanning 15 years as a Member of Parliament, 9 of which we as a senior Minister across 14 portfolios as well as Deputy Prime Minister Paula brings unique governance experience to our board. She particularly loved her work with youth and is excited to be a part of our educational programmes. An avid fisherwoman, Paula once taught fly fishing, has previously won a women's marlin fishing competition and just loves being on or in the water.
Videos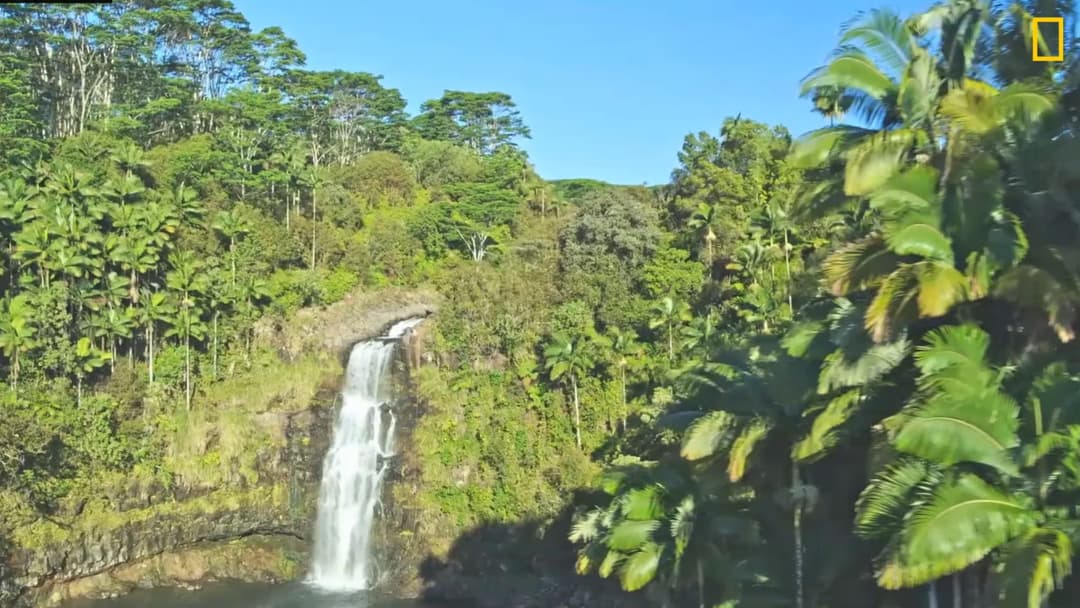 National Geographic | The Hawaiian Islands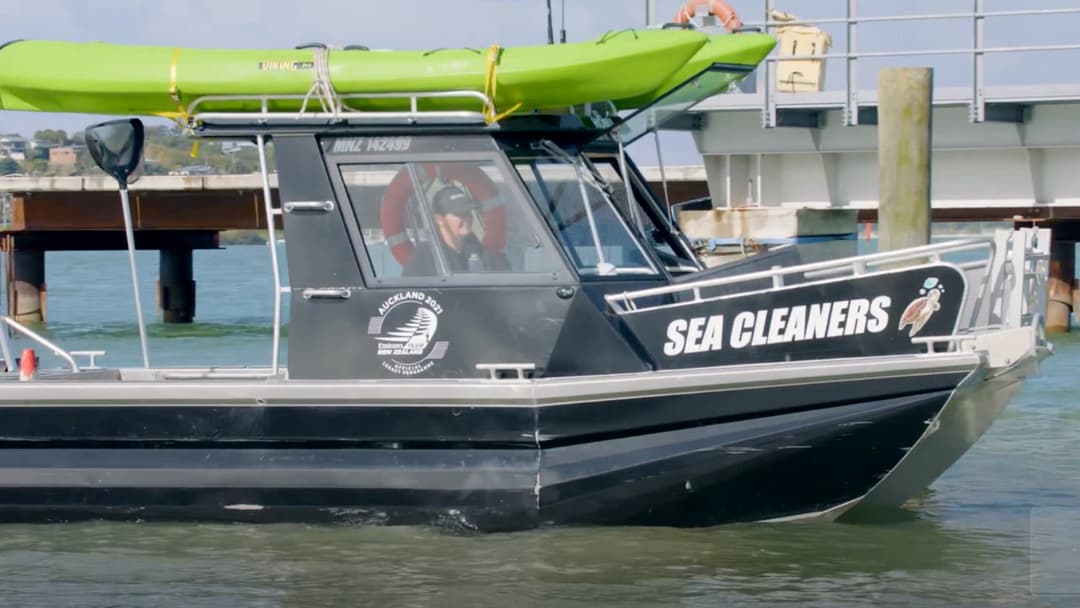 Northland Waste and Futurepost by Coca Cola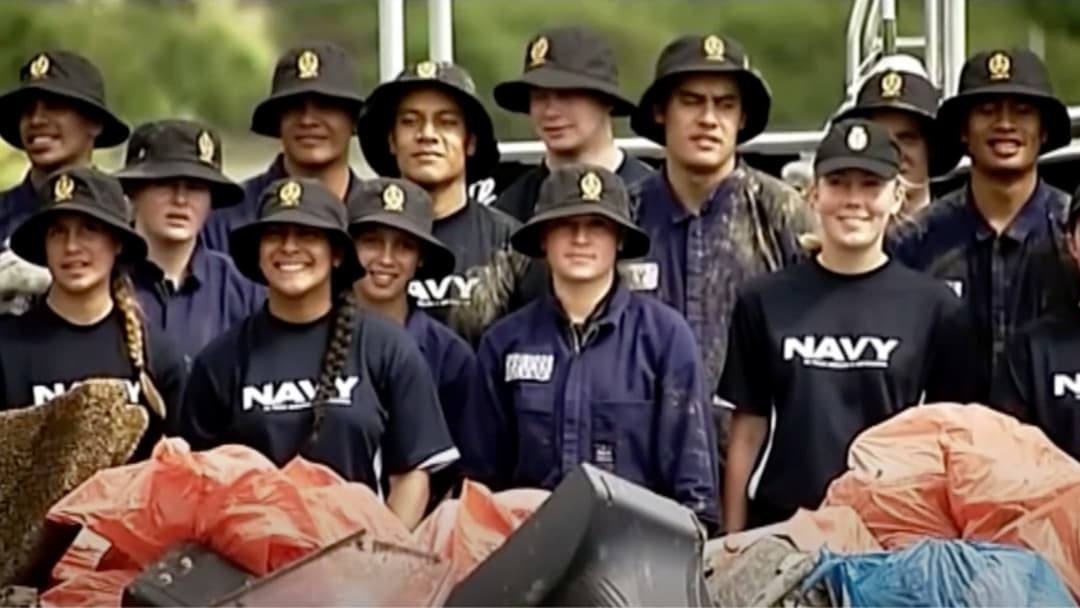 SEACLEANERS @ RIM-PAC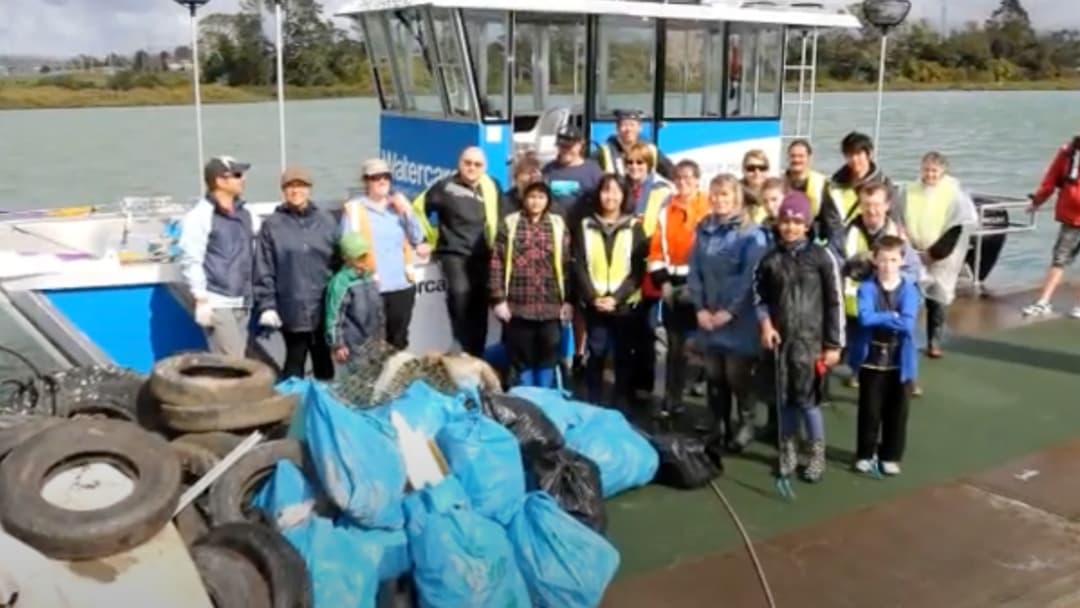 Volunteer Work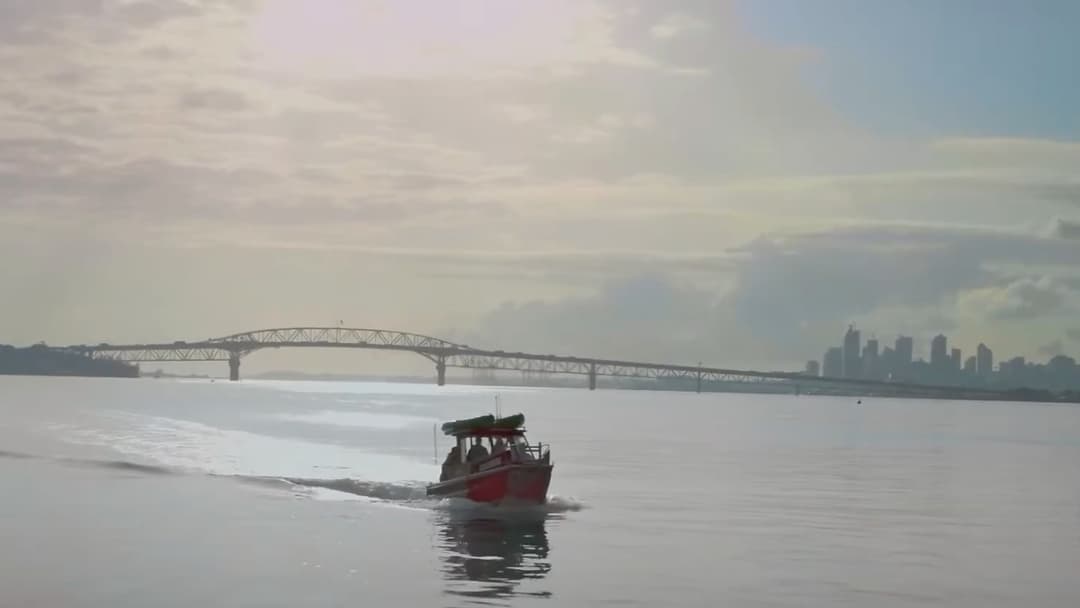 Bobby Stafford-Bush II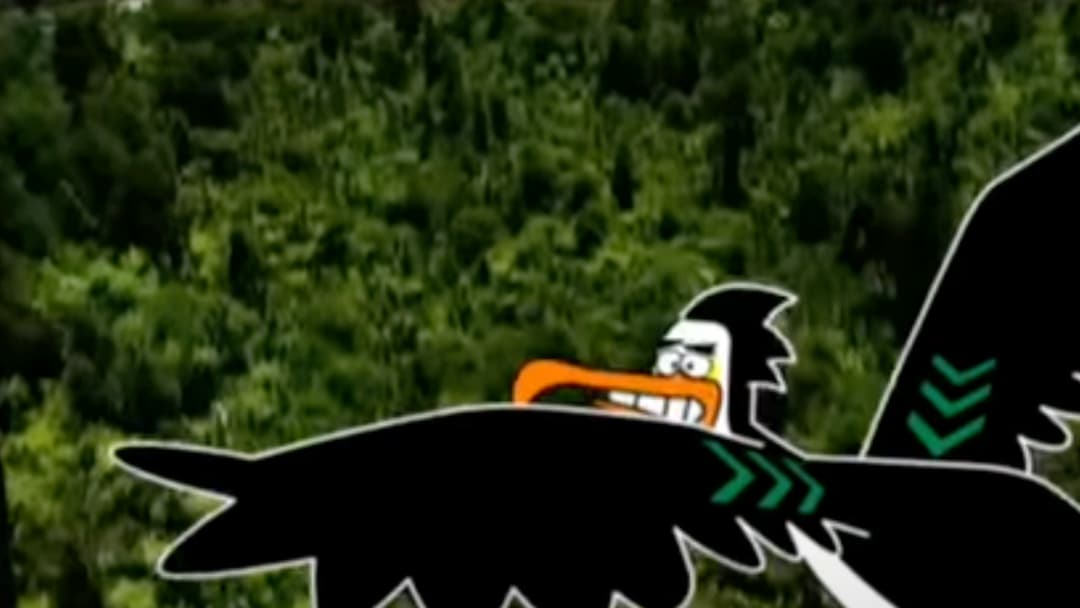 Educational Animation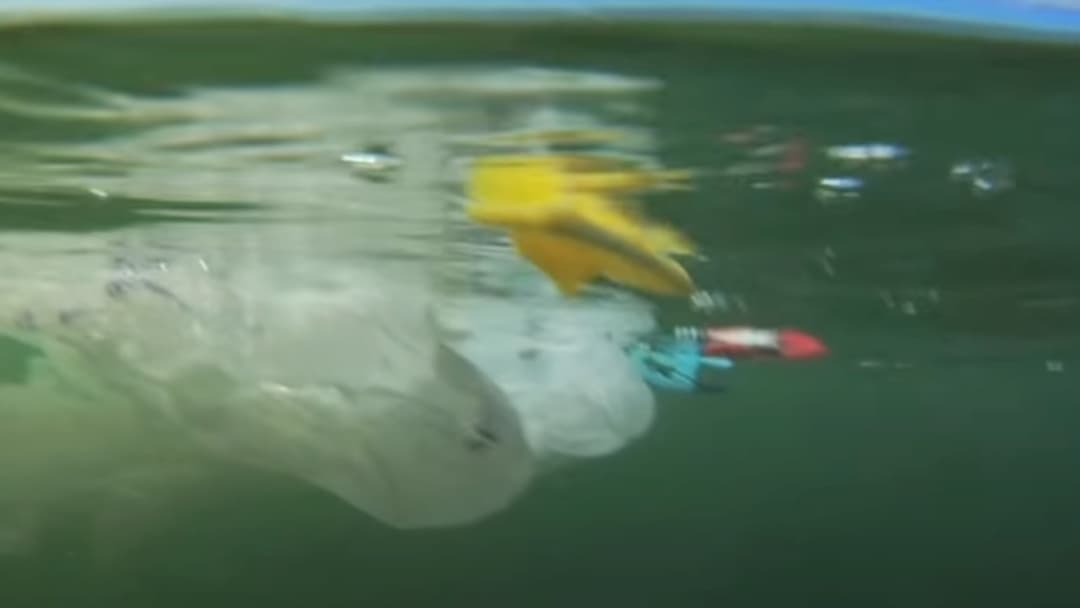 North Pacific Gyre Voyage
Death By Plastic
Thank you to all our financial sponsors
Official product suppliers & collaborative supporters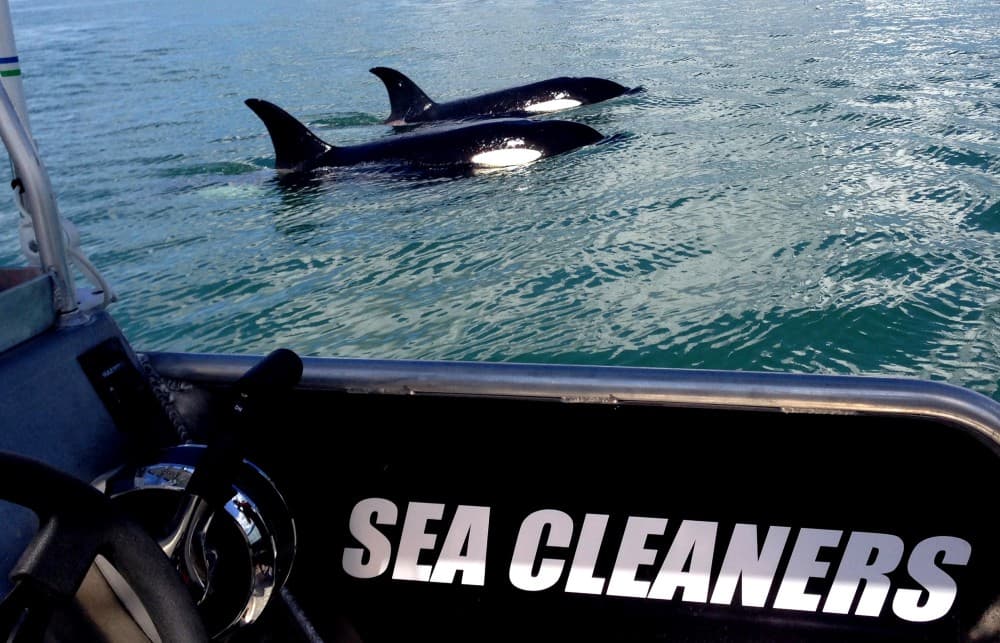 Orcas sighted near our boat, Manukau Harbour, April 2015